Kung Fu Class Schedule
Our Kung Fu class schedule is designed to fit your schedule. We don't limit your training to certain days. You can attend any martial arts class at your level every week. With the unlimited plan, you can come as often as you want (up to 6 classes per week). Learn more about our Kung Fu classes here.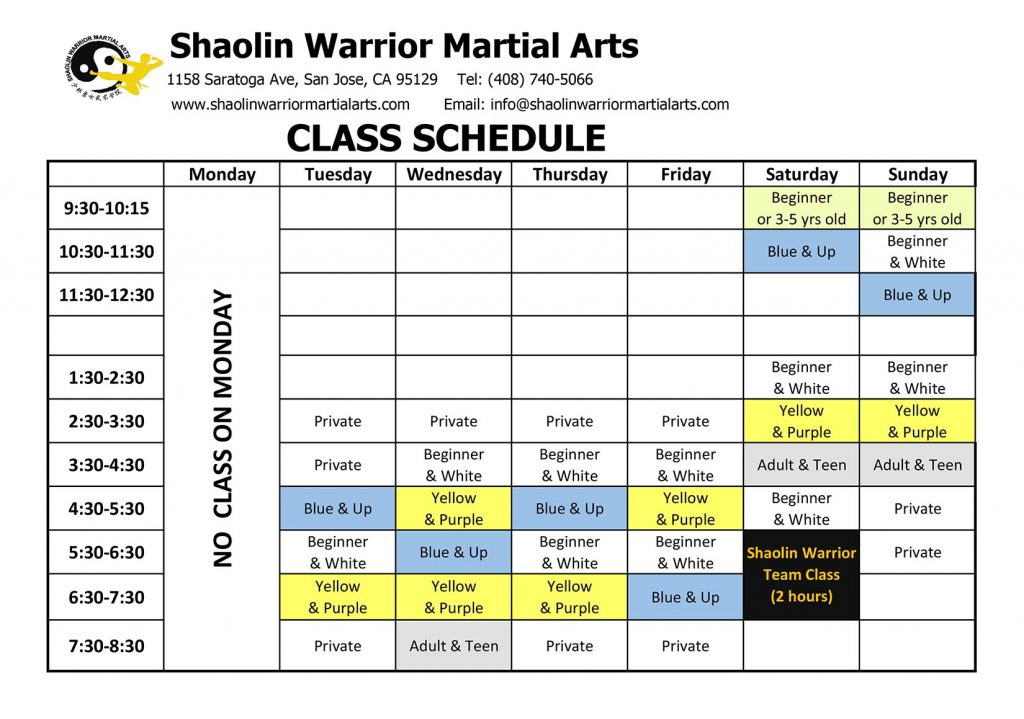 [ Download pdf version here –
Class Schedule 11-3-2017.pdf 
]
We welcome you to come and visit our studio for a free trial class! Use this sign-up form to reserve your spot.
Kindly note that our schedule is subject to change without notice, but we will keep our schedule updated here at our website.
Last updated: Nov 3rd, 2017