Little Kids Kung Fu Class
Martial Arts for Little Kids, Ages 3-5
Little kids Kung Fu class is a great place to start your little one in Shaolin Kung Fu training. We encourage and motivate through positive reinforcement, and your child's safety is always top priority.
To cater to younger students with shorter attention span, we break each kids kung fu class into smaller segments. This manner of instruction ensures that classes are fun and keeps younger students interested and focused. In each class, we work on development of hand-eye coordination, motor skills, and balance. While training, children develop confidence in self and their own abilities when they master basic martial arts moves through repeated practice. More importantly, kids learn the important virtues such as self-control, self-discipline, respect, honesty, and teamwork. They learn to work and get along with their peers in a fun environment. Young children may struggle a little in the process while building these important values, but the reward is worth far more than the effort. They learn more than just Kung Fu – they acquire valuable life skills which will benefit them at home, at school and beyond.
We also work on Kung Fu skill-building games and exercises regularly to help children develop faster reflexes and better hand-eye coordination while having fun. When little kids are ready, they will advance to our kids Kung Fu class (aka Children Kung Fu Class).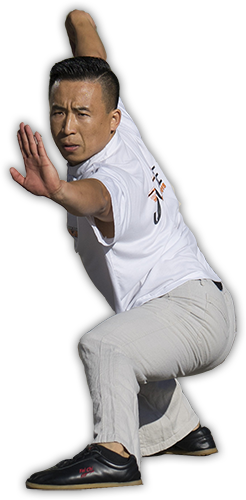 Schedule a Free Trial Class Today! Sign Up Here